Notice
Society for the Study of Super-Different Fields
Hyper Interdisciplinary Conference in Kyushu Forum 2023 has been canceled.
2023.10.31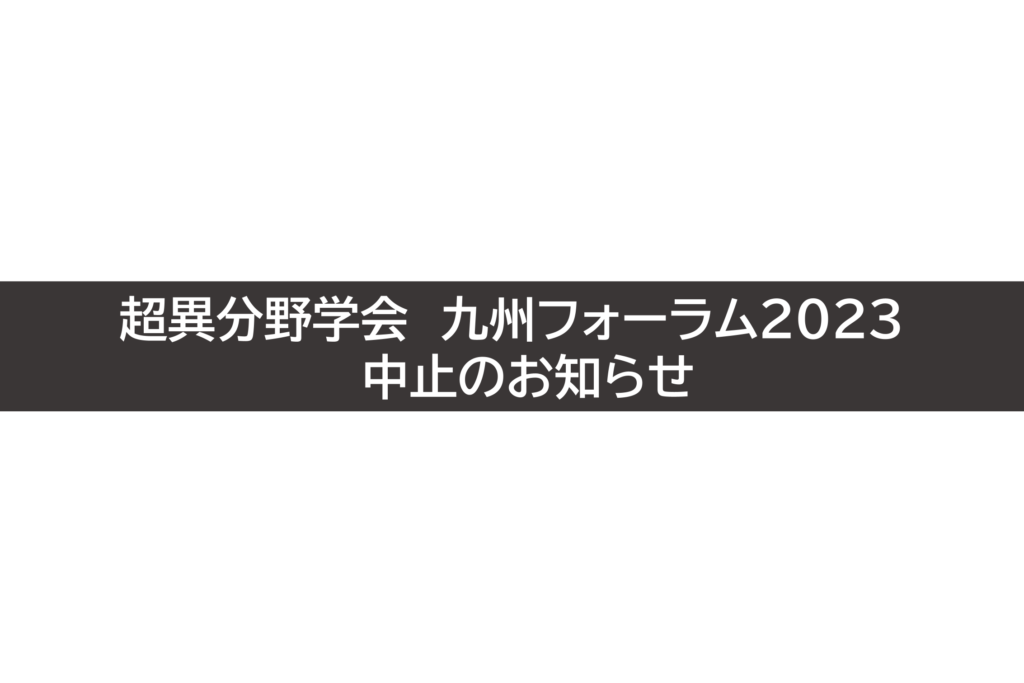 We regret to inform you that we have decided to cancel Hyper Interdisciplinary Conference in Kyushu Forum 2023, which was scheduled to take place on December 16, 2023. We apologize for any inconvenience this may cause and ask for your understanding and patience.
In the Kyushu region, we will promote the commercialization of research results in Kumamoto Prefecture.Kumamoto Tech PlanterWe will continue to support researchers and local companies that are trying to take a new step forward through projects such as the "Oita Research Center" and the support for external collaboration and new business creation for local companies in Oita and Kagoshima prefectures (projects commissioned by the prefectures).
We are now accepting abstract registrations for the Toyohashi Forum, the Kagawa Forum, and the Tokyo Meeting of the Association of Hyperdifferent Fields. We hope you will take advantage of each of these conferences.
Toyohashi Forum 2023
Date and TimeSaturday, December 9, 2023, 9:30 a.m. - 6:00 p.m. (tentative)
LocationToyohashi Science Core
Detailshttps://hic.lne.st/schedule/toyohashi2023/
Hyper Interdisciplinary Conference in Kagawa Forum 2023
Date and TimeSaturday, December 9, 2023 9:30-18:00
LocationSunport Hall Takamatsu Symbol Tower Exhibition Hall
Detailshttps://hic.lne.st/schedule/kagawa2023/
Hyper Interdisciplinary Conference in Tokyo 2024
Date and Time Friday, March 8 and Saturday, March 9, 2024
Venue Bellesalle Shinjuku Grand Conference Center
Detailshttps://hic.lne.st/schedule/tokyo2024/
For inquiries, please contact
Contact: Leave a Nest (Fukuda, Shigenaga)
e-mail : [email protected]