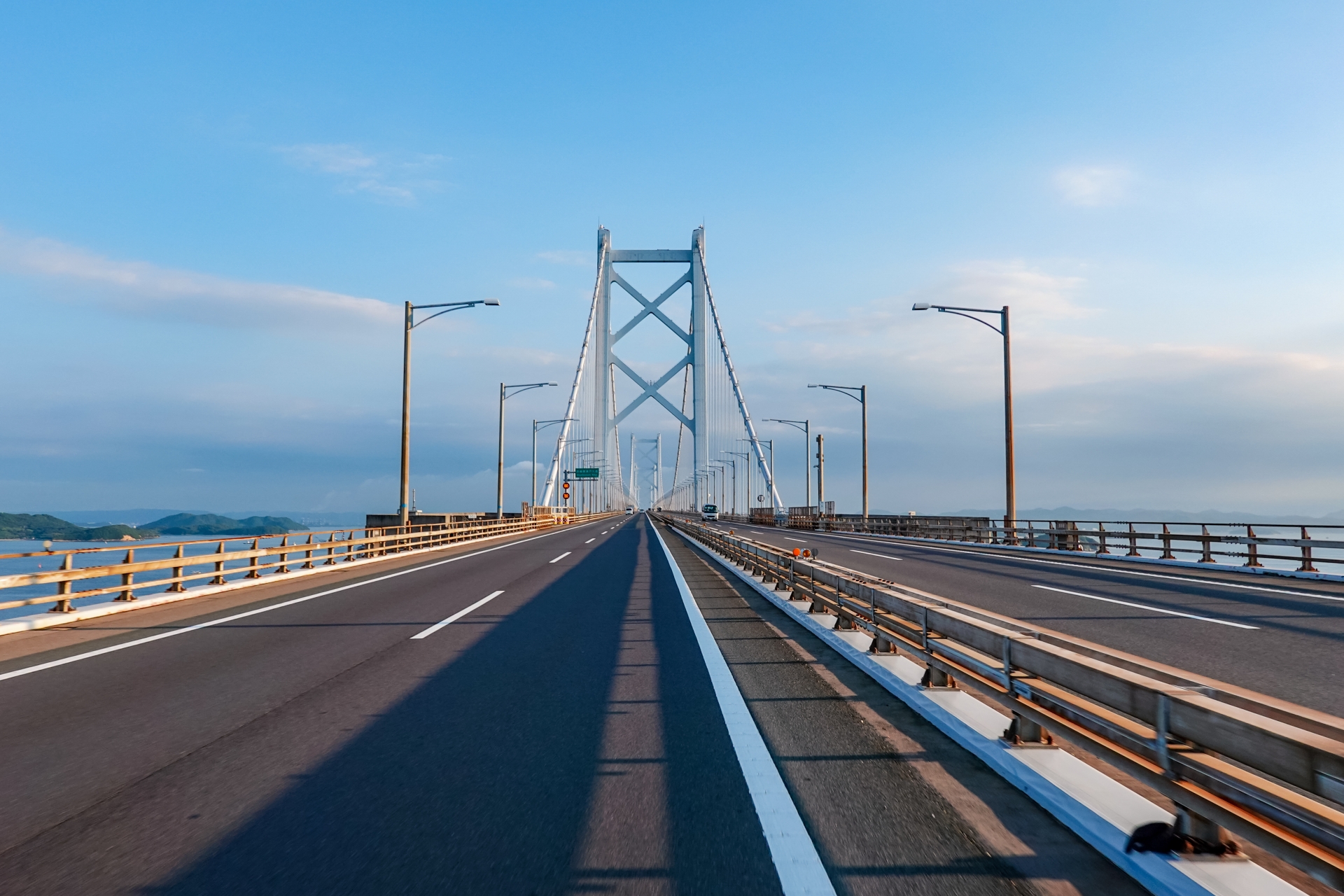 2023.12.09 [SAT].
Hyper Interdisciplinary Conference Kagawa Forum 2023
Combining the Passions in Setouchi
Sunport Hall Takamatsu Symbol Tower Exhibition Hall
ABOUT
Outline of the event
What is the Hyper Interdisciplinary Conference?

It is a place where researchers, large corporations, small factories, and venture companies, regardless of their field or industry, can fuse their knowledge and technology, identify new research themes and issues that humanity needs to face, and promote research together, through discussion. Participants from different fields and industries constructively discuss the creation of unprecedented research themes and approaches to problem solving, and continue to work together to set up cutting-edge R&D projects that transcend barriers.

The Kagawa Forum is an attempt to create a new ecosystem that attracts a variety of knowledge to this region, the nexus of Shikoku and Honshu, and fuses it with the knowledge fostered in the region. The first forum in 2021 was attended by 161 participants, who engaged in discussions that transcended the boundaries of different fields and industries through sessions by seven partner companies and organizations, as well as 51 presentations composed of posters and booths.

In the Seto Inland Sea, the largest closed sea area in Japan, we will build a splendid knowledge exchange bridge like the Seto Ohashi Bridge, from Kagawa to the world, and create a knowledge manufacturing ecosystem.

Schedule

Saturday, December 9, 2023 09:30-18:00

Venue

Sunport Hall Takamatsu Symbol Tower Exhibition Hall
2-1 Sunport, Takamatsu City, Kagawa Prefecture, 760-0019, Japan ACCESS

Organizer

Leave a Nest Co., Ltd.

Target Participants

Academia, venture companies, agricultural corporations, large corporations, town factories (fabricators), local governments, junior high and high school students, etc.
Timetable
TIME

MAIN ROOM

Poster Room

09:30
Opening Ceremony
10:00
Opening Panel Session: Ecosystem Connect! ~The Dawn of a New Era ~
10:30
Short pitches by researchers, venture companies, and local businesses in the "Hyper Interdisciplinary Splash".
11:10
Poster Presentation Core Time
12:20
Lunch break
13:00
Session 1: The Role of the CTO in a Manufacturing Venture
14:00
Discussion
14:10
Session 2: Future Energy and Material Circulation Systems Created by Local Communities
15:10
Discussion
15:20
Session 3: Forging global bridge with Monozukuri minded entrepreneurs
16:20
Closing Ceremony
17:00
Networking session
18:00
End
REGISTRATION
Registration
Participant (audience) Ticket
*Registration is not required for representatives who have registered for research presentation abstracts and project introduction booths. Co-researchers and accompanying persons who will be attending the event are requested to register as a participant.
Click here to register as a participant
Session List
Speakers
Shinya Yamazaki

The Chugoku Bank, Ltd.

Executive Officer and General Manager, Shikoku Region Executive Officer and General Manager, Hanshin Region

Born in Tamashima, Kurashiki City, Okayama Prefecture, he graduated from the Yokohama National University's Faculty of Business Administration in 1990 and joined Chugoku Bank. From 2011, he served as Branch Manager of the Sennen Branch, Hiroshima Nishi Branch, Kurashiki Ekimae Branch, and Saidaiji Branch. From 2021 to present, under the motto of "Quick Response - Quickly turn PDCA cycles," he strives daily to discover the true needs of local customers and to bring satisfaction and excitement that exceeds their expectations. He is always looking forward to taking on new challenges, and hopes to bring "enthusiasm" from Shikoku to the world.

Kazuya Inada

KOBASHI ROBOTICS Co., Ltd.

General Manager, Knowledge Manufacturing Dept.

Born in Ehime, Japan in 1985. After completing graduate studies at Okayama University, he worked at Honda R&D Co., Ltd. from basic research to the mass production development of automobiles. He then joined ITID Corporation, where he was engaged in planning and development support for the manufacturing industry and planning support for local governments. He has been a member of KOBASHI ROBOTICS since 2022, sharing the management philosophy of "Cultivating the Earth", which aims to solve social issues. He is working on the formation of an ecosystem to support manufacturing that revolves around startups.

Hiroya Sato

Okayama University Research Promotion Organization, Industry-Academia-Government Collaboration Division

General Manager and Senior Research Administrator

After graduating from Kyoto University with a B.S. in Electronic Engineering (1985), he joined Sharp Corporation. He experienced TRL2-9 as a researcher to management manager in the fields of both devices and products (systems). During that time, including study abroad experiences at MIT and the start-up of the Kameyama TV factory, he also saw different cultures in countries such as Japan, US, China, and the Philippines in R&D, sales, and factory management. Later, as a planning and strategic leader of the power semiconductor project of Prof. Hiroshi Amano of Nagoya University (Nobel Prize in Physics 2014), he managed a budget of over 10 billion yen in 5 years, which is unprecedented for a university, and was involved in the entire process from the creation and institutional design of various national projects and the construction of the research building. Currently, in addition to managing industry-academia-government co-creation activities at Okayama University, he is involved in the commercialization of next-generation device materials on a pro bono basis.

Toru Miyake

Miraikikai, Inc.

President and Representative Director

Miraikikai, Inc. was established in 2004 as a spinoff venture from Kagawa University. In 2013, the company announced the successful demonstration test in the Middle East using its principle prototype model of a solar panel cleaning robot. In 2015, they were selected for the NEDO STS project "Research and Development of Cooperative Optimization and Remote Maintenance and Operation System for Human-Robot Collaboration". In 2018, Miraikikai raised about 700 million yen from Shikoku Electric Power Co. and 8 other investors. In 2020, they achieved a large-scale delivery of solar panel cleaning robots to Dubai, UAE. Currently, the company is expanding its business into the domestic cleaning and livestock breeding fields by utilizing its accumulated knowledge.

Yukihiro Maru

Leave a Nest Co., Ltd.

Representative Director, Group CEO

Dr. Maru acquired his PhD in Agriculture from the Graduate School of Agricultural and Life Sciences, The University of Tokyo. In 2002, while still a graduate student, he founded Leave a Nest with only undergraduate and graduate students of science and engineering. He has developed Japan's first "Science Delivery Experimental Workshop" into a business. He runs a "knowledge manufacturing business" that creates new businesses by combining technologies and knowledge from different fields. As the instigator of one of Asia's largest deep-tech venture ecosystems, he works to solve global issues by discovering deep issues from around the world. He has also been involved in the launch of numerous ventures, including Euglena.

Hiromitsu Inoue

Daiki Axis Co., Ltd.

Corporate Strategy

In 2002, he joined Daikin Industries Ltd., the predecessor of Daiki Axis Co., Ltd.. At that time, while working mainly in the HC Business Division, he was involved in HR activities such as personnel, recruitment, and education, he also participated in the launch of new businesses and many other projects. He then joined Daiki-Axis Co., Ltd. with a strong desire to contribute to solving environmental issues. In 2023, he started working at Daiki Axis Venture Partners, a CVC company, as an investment advisor and is in charge of collaboration with startup companies.

Kota Machida

fabula inc.

Representative Director, CEO

Born in 1992. Graduated from the University of Tokyo, Faculty of Engineering. Spent his childhood in the Netherlands and became interested in environmental issues. In October 2021, he founded fabula inc. with three childhood friends from elementary school, with the aim of "turning all garbage into value". He finds stories in garbage discarded, and creates excitement out of garbage. His favorite food waste is mandarin orange peels.

Daiki Shirakawa

NextCarbon Corporation

Representative Director

Born in 1987, graduated from Toyo University. He has two entrepreneurial experiences and comes from an engineering background. In particular, he did business in the Philippines for 7 years. After returning to Japan, based on his experience of starting and selling businesses overseas, he joined RiskTaker Corporation, an independent venture capital firm in Japan. During his activities, through business support for ZE Energy Corporation, he learned that "charcoal" born from plants can be a substitute for coal, and established NextCarbon Corporation, which manufactures and sells biomass charcoal from coconut shells (endocarp) as a new business utilizing his experience in Southeast Asia, and became its representative director. He became the president of the company.

Shuhei Tsukada

Leave a Nest Co., Ltd.

Executive Officer

D. in Applied Biotechnology, Graduate School of Agricultural and Life Sciences, The University of Tokyo. D. in Agriculture. Participated in the management of RIVERNESS since 2003, when the company was in its early stages of establishment. After accumulating practical experience in experimental classes and various types of writing, developed and introduced advanced technologies in the agri-field and launched a project to build an ecosystem for regional startups. Committed to technology and business development in collaboration with large and medium-sized companies, venture companies, researchers, etc. on a field-oriented basis.

Nick Sugie

Closer Inc.

Co-founder and COO

Born and raised in the United States. Raised in California through elementary, middle and high school. After graduating from International Christian University, he worked in investment banking at Morgan Stanley. In November 2009, he co-founded Closer, an AI robotics venture company from the University of Tsukuba, and has been introducing robots to the food and other industries where automation is not yet advanced. In November 2009, he co-founded Closer, an AI robotics venture company from Tsukuba University, to promote the introduction of robots in the food industry and other industries where automation has not progressed. He is responsible for capital policy, finance, strategy, marketing, sales, and recruitment. 100 million yen in funding was raised at the end of March 2011, and the company is a certified JSTARTUP venture. Adopted as a member of the METI-led Silicon Valley Office, and plans to expand overseas.

Mohd Hazeli Bin Rasul

Move Robotic Sdn. Bhd.

CEO

He completed his master's degree in electric vehicle research at Universiti Teknologi Malaysia-Malaysia Japan International Institute of Technology (UTM-MJIIT). In collaboration with a partner in Singapore, he successfully completed a multi-million dollar project on autonomous mobile robots and unmanned ground vehicles (UGVs). He then founded Move Robotic with a focus on developing autonomous mobile robot technology to accelerate autonomous technology to the Southeast Asian market. The company's autonomous technology can be implemented in education, factories, warehouses, security, military, agriculture, and other fields.

Mohd Hazeli Bin Rasul is currently running his own company with other co-founder, positioned as CEO and Director of Move Robotic Sdn Bhd, a startup company that focusing on Autonomous Technology and Mobile Robotics Technology. Hazeli background is in Mechatronic where he is a bachelor's degree of Electronic- Mechatronic Hazeli background is in Mechatronic where he is a bachelor's degree of Electronic- Mechatronic from Universiti Teknologi Malaysia (UTM) Skudai Johor, fully sponsored by JPA scholarship. He is full time technopreneur ever since his graduation, but at the same time has a few working experiences in related engineering fields. His continued his masters by Electric Vehicle focusing on Steer-by-wire technology for Compact Electric Vehicle (CEV) project under MJIIT UTM KL. He is experiences in handling and delivering multi-million worth of project in Autonomous Mobile Robot (AMR) and Unmanned Ground Vehicle (UGV) during his ventures with his previous startup with partner in Singapore. His interest is to harness the power of robotic and want to accelerate the Autonomous Technology to the Move Robotic main interest for the Autonomous Technology is in the Education, Factories, Warehouses, Security, Military and Robotic and want to accelerate the Autonomous Technology to the Southeast Asia market.

Shian Lee

Alphaswift Industries Sdn. Bhd.

CEO

Fascinated from an early age with the science and technology that makes flight possible, he earned his Ph.D. in Aerospace Engineering from Nanyang Technological University, where he was one of the pioneers in researching UAV control and worked on projects funded by the Department of Defense. He has worked on simultaneous localization mapping (SLAM), flight simulation, artificial intelligence, multi-agent systems (swarming), and battery technology. He is currently deeply involved in the development of electric flight. He is trying to change the nature of aviation technology in order to realize a future of aeronautical flight with reduced environmental impact.

Since young, Dr. Lee was fascinated by the science and technology that allows flight. He is one of the pioneers who studies the control of UAVs and has worked on projects funded by the Department of Defense. Dr. Lee has worked on many interesting topics, such as Simultaneous Localization and Mapping (SLAM), flight simulation, Artificial Intelligence, Multiagent Systems (Swarming), and UAVs. Currently, Dr. Lee is deeply involved in the development of electrical flight. He believes that the future of air transportation will have to be greener, and electric power is the right direction for this mission. With more than 10 years of experience working with UAS under his belt and also a clear vision for the future of flight, Dr. Lee is set to change the course of aviation technology for the better.

Yevgeny Aster Dulla

Leave a Nest Co., Ltd.

Representative Director, Human Resources Development Division, Leave a Nest Philippines, Inc.

Born in Iloilo Province, Republic of the Philippines, he graduated from the University of the Philippines - Visayas Campus in 2010 (B.A. Chemistry) and worked as a chemistry lecturer at the University of the Philippines - Manila Campus. 2013, he came to Japan and entered the Kumamoto University - MEXT HIGO Program. 2015, M.Sc. (Health and Life Sciences). D. (Health Life Science and Pharmaceutical Science) in 2018. After graduation, he worked for IntraLink, a business consulting firm that assisted Western biotech and medical device companies to expand their business in Japan through sales representation, etc. He has been in his current position since May 2020. After working in the Education Development Division and the Foundation Development Division, he established a Philippine subsidiary in 2021 and assumed the position of representative.

Yev was born and raised in Iloilo City, Philippines. He graduated with a degree in BS Chemistry from the University of the Philippines - Visayas, after which he worked as an instructor at the University of the Philippines - Manila. He came to Japan in 2013 to pursue graduate studies through the HIGO Program of Kumamoto University, and acquired his Masters in Health Sciences. He came to Japan in 2013 to pursue graduate studies through the HIGO Program of Kumamoto University, and acquired his Masters in Health Life Sciences in 2015 and his PhD in Pharmaceutical Sciences in 2018. He worked at a business consultancy company in Tokyo in 2019 to help bring biotechnology and medical companies from abroad into Japan. In the same year, he co-founded the Leave a Nest Co. In the same year, he co-founded the Leave a Nest Philippines office and is its current Managing Director.
Schedule
TIME

THEME

SPEAKER

09:30

MAIN ROOM

Opening Ceremony

10:00

MAIN ROOM

Opening Panel Session: Ecosystem Connect! ~The Dawn of a New Era ~

Session Partners:

The Chugoku Bank, Ltd.

The Chugoku Bank, Ltd. has been working to strengthen the local venture ecosystem in the East Setouchi area, including Kagawa and Okayama, in cooperation with Leave a Nest Co., Ltd., by discovering and nurturing technology seeds, creating projects, incubating, and fostering the next generation. Now that a new era of knowledge manufacturing is dawning, a movement is emerging to connect these ecosystems that are rooted in the region. How will these trends change us? Through a discussion between Mr. Yamazaki of the Chugoku Bank and Mr. Tsukada of Leave a Nest, we will consider the future ecosystem that is required for the growth of teams and the creation of new industries.

session release

Shinya Yamazaki

(The Chugoku Bank, Ltd.)

Shuhei Tsukada

(Leave a Nest Co., Ltd.)

10:30

MAIN ROOM

Short pitches by researchers, venture companies, and local businesses in the "Hyper Interdisciplinary Splash".

The Hyper Interdisciplinary Splash, named after the meaning of the word "splash," which means "to splash water, etc.," is an opportunity for researchers and venture companies to pitch what they want to do and what they are looking for from the participants in a 90-second pitch. The aim is to find passionate researchers and to use their pitches as inspiration to come up with new ideas. The aim is then to develop into more in-depth discussions at the poster presentations, leading to the creation of new collaborative research.

Click here to see the presenters
11:10

Poster Room

Poster Presentation Core Time

Generate many new ideas and knowledge from poster presentations (research presentations and business introductions) to further accelerate your research and business.

-Abstracts-
Please refer to the online abstract book.
Only presenters and registered ticket holders will be able to view the information.
12:20

Lunch break

13:00

MAIN ROOM

Session 1: The Role of the CTO in a Manufacturing Venture

Session Partners:

KOBASHI HOLDINGS Co.

Japan is experiencing a wave of university-launched venture creation due to various measures, including the "Five-Year Plan," a policy to strengthen startup development. With the increase in the number of ventures established, attention has focused on entrepreneurial education and the development of CEO and CFO personnel at universities and other institutions in order to increase the number of management personnel to promote the venture business. However, when considering the growth of R&D and manufacturing ventures, what is really needed is the development of CTOs. In this session, we will discuss how to discover edgy young human resources and how to nurture these gemstones as CTOs, with a focus on KOBASHI ROBOTICS Corporation, which has been involved in hands-on support for numerous manufacturing ventures from a CTO standpoint.

session release

Kazuya Inada

(KOBASHI ROBOTICS Co.)

Hiroya Sato

(Okayama University Research Promotion Organization, Industry-Academia-Government Collaboration Division)

Toru Miyake

(Miraikikai, Inc.)

[Moderator].

Yukihiro Maru

(Leave a Nest Co., Ltd.)

14:00

Discussion

14:10

MAIN ROOM

Session 2: Future Energy and Material Circulation Systems Created by Local Communities

Session Partners:

Daiki Axis Venture Partners, Inc.

Life on Earth has been sustained by the energy that reaches the Earth from the sun. However, anthropogenic activities have upset the balance of the energy and material circulation system on the earth, which has been passed down from generation to generation, and alarm bells have been ringing for a long time about the sustainability of life. Now is the time for local communities to design and implement new forms of energy and material circulation that fully utilize the benefits of the sun. The speakers, who possess technology that could form the basis of such a system, and Daiki-Axis, which has long been involved in the construction of systems indispensable to the harmony of humans and ecosystems, will discuss the future technology required for the earth.

session release

Hiromitsu Inoue

(Daiki-Axis Co., Ltd.)

Kota Machida

(fabula corporation)

Daiki Shirakawa

(NextCarbon Corporation)

[Moderator].

Shuhei Tsukada

(Leave a Nest Co., Ltd.)

15:10

Discussion

15:20

MAIN ROOM

Session 3: Forging global bridge with Monozukuri minded entrepreneurs

Session Partners:

HOXIN Corporation

In recent years, Southeast Asian countries have been trying to promote the introduction of technology into production sites, as set forth in Malaysia's Industry 4.0 and the Philippines' Development Plan 2023-2028 policies. On the other hand, Japanese manufacturing companies and venture companies are still strong in their ability to design and manufacture products with attention to detail and "work it out" on the premise that they will be operated onsite. In this session, a drone and distribution robotics venture will be invited from Malaysia to discuss with an AI robotics venture that originated from Tsukuba University and also has a base in Silicon Valley, and with Mr. Yev, Managing Director of Leave a Nest Philippines, which has experiences in promoting overseas expansion of Japanese companies. Can the spirit of monozukuri be shared across borders? Entrepreneurs from each country will discuss the future of Japan and Southeast Asia in terms of aspects.

session release

Nick Sugie

(Closer Inc.)

Mohd Hazeli Bin Rasul

(Move Robotic Sdn. Bhd.)

Shian Lee

(Alphaswift Industries Sdn. Bhd.)

[Moderator].

Yevgeny Aster Dulla

(Leave a Nest Co., Ltd.)

16:20

MAIN ROOM

Closing Ceremony

17:00

Networking session

18:00

End
PARTNERS
Partner companies
INFORMATION
Information for Participants